Latest news, press releases, new publications, upcoming events and new developments.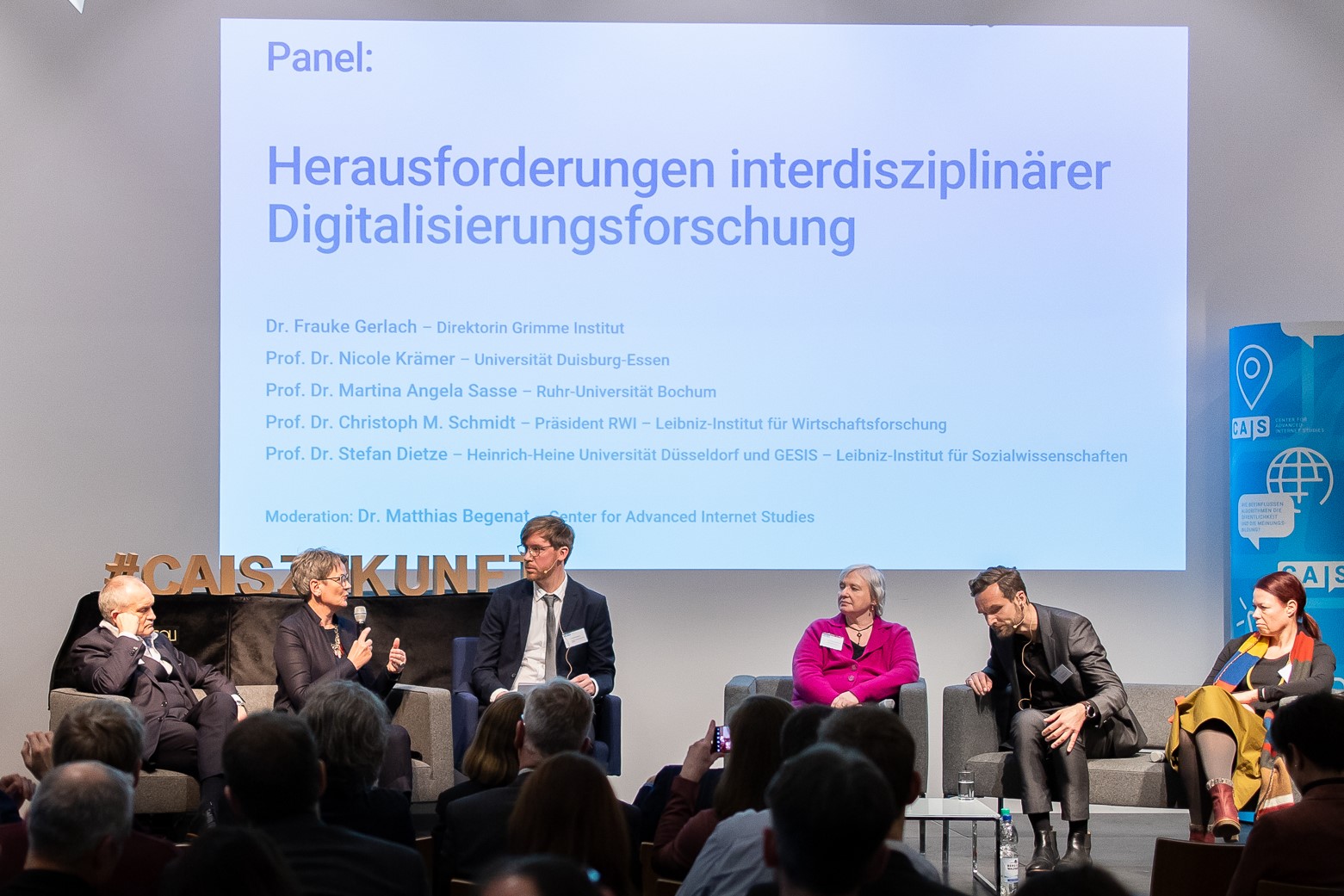 Lecture "Digital behavioural data on the test bench. (More) values, limits, horizons"
On 31.03.2023 Katrin Weller will give a lecture on "Digital behavioural data on the test bench. (More) Values, Limits, Horizons" in Aachen.
Introducing Big Data Exposed (BDE) as a subproject of A Day in the Life of Metadata.
A heartfelt thank you to our reviewers
When selecting projects for funding, our programme committee is supported by dedicated external reviewers. To ensure that this important work behind the scenes does not...
ChatGPT, how many people already know you?
Current study shows that the new chatbot is known to almost 30 percent of the German population.
Transformation of political participation
On 19 January 2023, Anne Goldmann, Pauline Heger & Christoph Bieber participated in a session of the seminar "Transformation of Political Participation" at the NRW...
The Wonderful Life of Margot Heuman
Film screening of the play "The Wonderful Life of Margot Heuman", UK, 2021, by Anna Hájková and Erika E. Hughes. Original with German subtitles
Do Algorithms Make Opinion? – Guest: Prof. Dr Cornelius Puschmann
What empirical evidence does research find for the filter bubble hypothesis? How personalised are algorithms? How do you actually research them? How should they be...
"Critical Media Competences in Second Chance Education"
A new article by Josephine B. Schmitt has been published in a brochure with the ZBW Innovation Project.
"Computer-Supported Collaborative Learning"
Anthology contribution by Sebastian Strauß and Nikol Rummel in "Bildung und Digitalität: Analysen–Diskurse–Perspektiven"
"Conception and Interpretation of Interdisciplinarity in Research Practice"
Journal Paper by Josephine Schmitt, Anne Goldmann, Samuel Simon and Christoph Bieber
White Paper: AI & Journalism
In the white paper on AI and journalism, Christoph Bieber contributes as co-author to the "Lernende Systeme" Platform.