RDM – Research Data & Methods
Das Team Research Data & Methods befasst sich mit digitalen Methoden, Forschungsdaten und Open Science.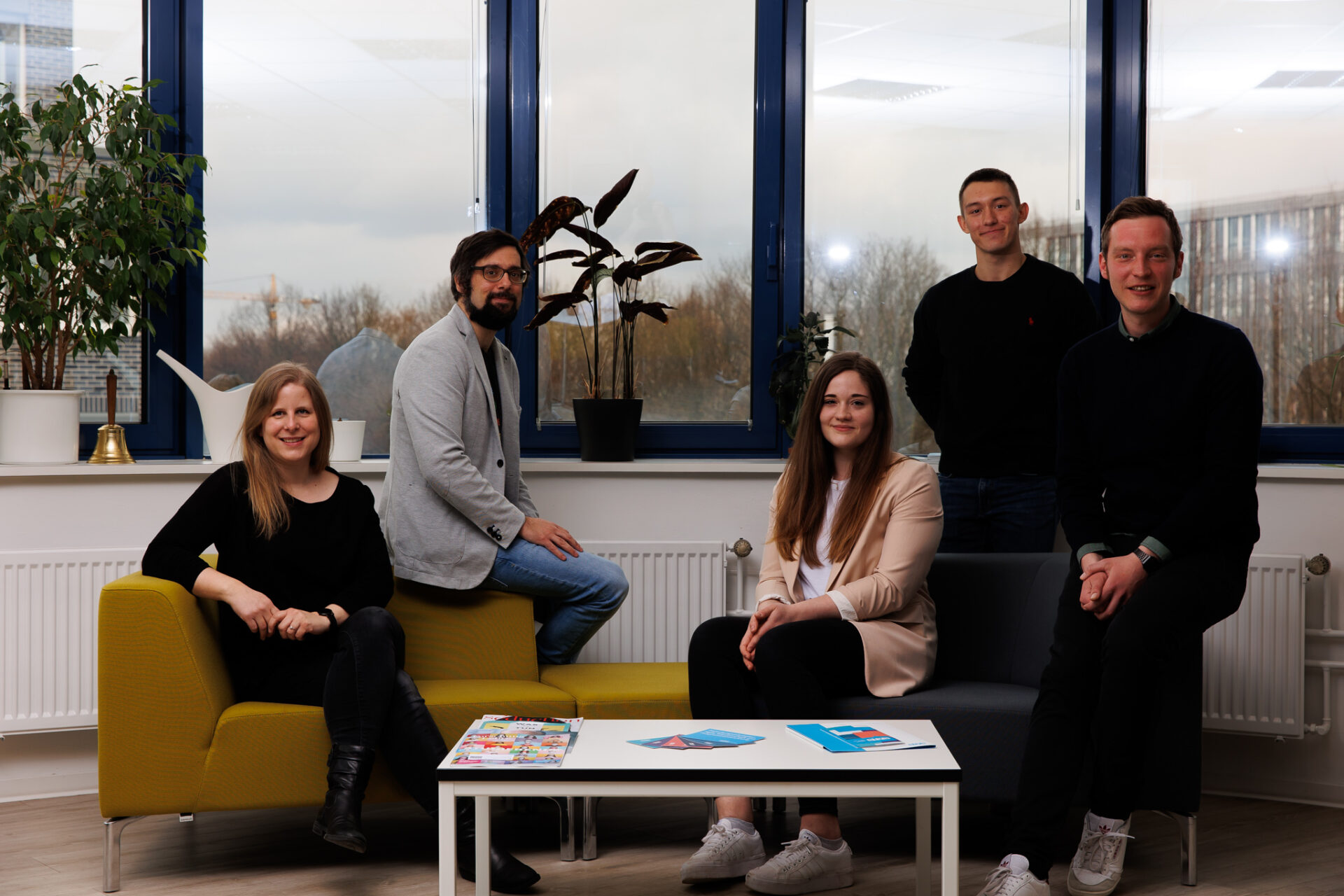 Das Team Research Data & Methods forscht interdisziplinär zu und mit neuartigen Datentypen, beispielsweise digitalen Spuren aus sozialen Medien. Mit dieser Expertise erstellt das Team Beratungs- und Trainingsmaterialien für die Forscher:innen am CAIS zu Themen rund um Forschungsmethoden, Daten, Tools und Open Science.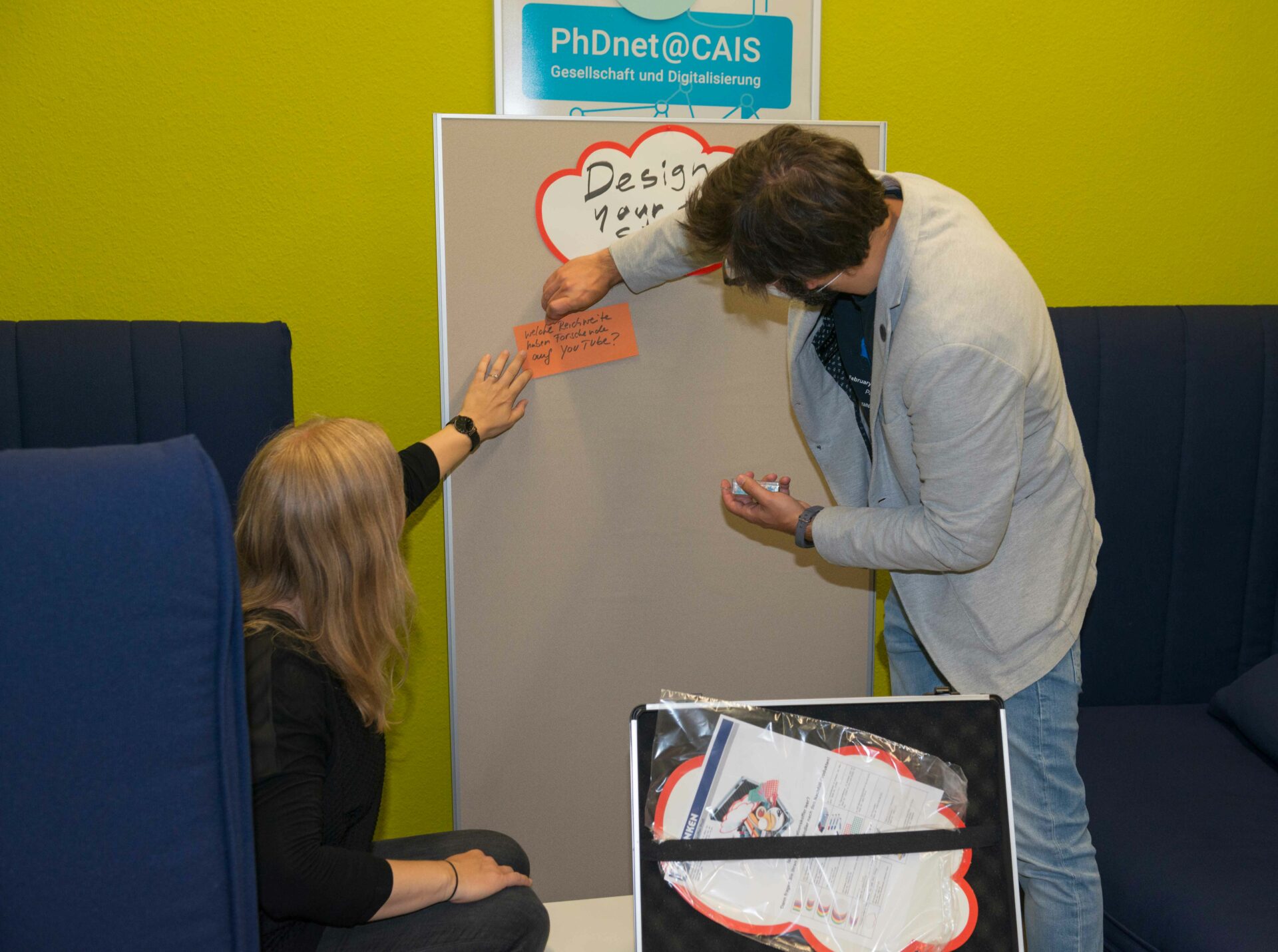 Studienplanung, Datenerhebung und Analyse aber auch die Veröffentlichung von Ergebnissen und die Archivierung von Forschungsdaten – all das gehört zum Ablauf typischer empirischer Forschungsvorhaben. Im Team Research Data & Methods werden unterschiedliche Ressourcen gesammelt und erstellt, welche die Forschenden am CAIS bei jedem dieser Schritte unterstützen. Ausgehend von den Bedarfen der Forschenden werden Informationen zu Methoden, Daten und Tools zusammengestellt, Beratungen durchgeführt und Schulungen veranstaltet. Ein besonderer Fokus liegt dabei auf Studienplanung und Datenerhebung sowie der Veröffentlichung von Ergebnissen und Daten.
mehr lesen
Die Mitarbeitenden im Team Research Data & Methods nutzen für ihre eigenen Forschungsarbeiten Kombinationen aus verschiedenen Methoden und verwenden dabei neben klassischen Daten (z.B. aus Befragungen oder Interviews) insbesondere auch neuartige Datentypen, wie beispielsweise Netzwerk- oder Spurdaten aus sozialen Medien. Geforscht wird im Team zusätzlich zu metawissenschaftlichen Themen, wie etwa zu Theorien und Methoden im Umgang mit digitalen Verhaltensdaten, Open Science sowie den spezifischen Motivationen, Praktiken und Bedürfnissen von Forschenden im Kontext der Digitalisierungsforschung.
"Wir sehen uns als Wegweiser für die Forschenden am CAIS, um Einblicke in innovative Datentypen, angepasste Methoden oder Hilfsmittel für neue Forschungsansätze zu finden."
Dr. Katrin Weller
Teamleiterin
Research Data & Methods
Aktuelles aus dem Team RDM
Kick-Off Symposium "Studying News and Platforms"
The new research group "Digital News Dynamics" at the Weizenbaum Institute has invited Marco Wähner to present his research at the Kick-Off-Symposium on the 22nd...
I'm a Scientist. Get me out of here! (Social Media)
I'm a Scientist, Get me out of here! ist ein Onlineangebot, das Schüler:innen den direkten Austausch mit Wissenschaftler:innen ermöglicht. In textbasierten Live-Chats treten Schüler:innen in...
"Social Media as a Research Tool" Webinar Series
On the 22nd and 29th of November there will be two webinars taking place at GESIS. Dr. Katrin Weller will be preseting on the 22nd...
Spuren im Netz – Was Social Media-Daten anderen über uns verraten
Annika Deubel und Marco Wähner halten am 15.11.2022 von 18 – 20 Uhr einen Online-Vortrag für die Sächsische Landeszentrale für politische Bildung. "Wir sind online: wir surfen,...
Bowman, N. D., Velez, J., Wulf, T., Breuer, J., Yoshimura, K., & Resignato, L. J. (2022). That bygone feeling: Controller ergonomics and nostalgia in video game play. Psychology of Popular Media. Advance online publication. https://doi.org/10.1037/ppm0000382
Breuer, J., Al Baghal, T., Sloan, L., Bishop, L., Kondyli, D., & Linardis, A. (2021). Informed consent for linking survey and social media data—Differences between platforms and data types. IASSIST Quarterly, 45(1), 1–27. https://doi.org/10.29173/iq988
Breuer, J., Wulf, T., & Mohseni, M. R. (2020). New Formats, New Methods: Computational Approaches as a Way Forward for Media Entertainment Research. Media and Communication, 8(3), 147–152. https://doi.org/10.17645/mac.v8i3.3530
Breuer, J., Bishop, L., & Kinder-Kurlanda, K. (2020). The practical and ethical challenges in acquiring and sharing digital trace data: Negotiating public-private partnerships. New Media & Society, 22(11), 2058–2080. https://doi.org/10.1177/1461444820924622
Masch, L., Kieslich, K., Huseljić, K., Wähner, M., & Neef, J.-S. (2021). R – Ein Einführungsskript. Heinrich Heine University Düsseldorf. DOI: 10.24337/00001
Mirbabaie, M., Bunker, D., Stieglitz, S., & Deubel, A. (2020). Who sets the tone? Determining the impact of convergence behaviour archetypes in social media crisis communication. Information Systems Frontiers, 22(2), 339-351. https://doi.org/10.1007/s10796-019-09917-x   
Mirbabaie, M., Bunker, D., Deubel, A., & Stieglitz, S. (2018). Examining convergence behaviour during crisis situations in social media-a case study on the manchester bombing 2017. In International Working Conference on Transfer and Diffusion of IT (pp. 60-75). Springer, Cham. https://doi.org/10.1007/978-3-030-04315-5_5
Niederelz, C., Nguyen, P. , Wähner, M., Frieß, D., Becker, M., Braun, A. & Stodden, R. (2022). Die Corona-Pandemie als Katalysator der Verwaltungsdigitalisierung? Ergebnisse einer Befragungsstudie in Kommunalverwaltungen in NRW. Verwaltung & Management, 28(4), 186-192, https://doi.org/10.5771/0947-9856-2022-4-186
Scharkow, M., Mangold, F., Stier, S., & Breuer, J. (2020). How social network sites and other online intermediaries increase exposure to news. Proceedings of the National Academy of Sciences, 117(6), 2761–2763. https://doi.org/10.1073/pnas.1918279117
Schmitt, J. B., Breuer, J., & Wulf, T. (2021). From cognitive overload to digital detox: Psychological implications of telework during the COVID-19 pandemic. Computers in Human Behavior, Advance online publication. https://doi.org/10.1016/j.chb.2021.106899
Stieglitz, S., Brachten, F., Braun, L.; Deubel, A.; Goldau, J., Fromm, J., Ross, B., & Priesmeyer, J. (2019). Twitter Communication and the 2019 European Parliament Election: Actors and Network Structures. https://www.uni-due.de/imperia/md/images/proko/twitter_communication_and_the_2019_european_parliament_election.pdf
Stier, S., Breuer, J., Siegers, P., & Thorson, K. (2020). Integrating Survey Data and Digital Trace Data: Key Issues in Developing an Emerging Field. Social Science Computer Review, 38(5), 503–516. https://doi.org/10.1177/0894439319843669
Wulf, T., Breuer, J., & Schmitt, J. B. (2021). Escaping the pandemic present: The relationship between nostalgic media use, escapism, and well-being during the COVID-19 pandem-ic. Psychology of Popular Media. Advance online publication. doi:10.1037/ppm0000357